Posted on February 8, 2015 by admin
Posted on February 5, 2014 by admin
Dryer Systems
AVI Car Care LLC
Lake Tahoe, Nevada
For more than 20 years, AVI has served the vacuum needs of the car care industry through the AutoVac line of widely recognized, dependable central vacuum systems. AVI...Read More »
---
Posted on December 2, 2013 by admin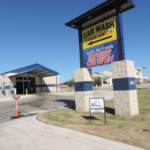 The City of Early Beautification Comission selected Baird Brothers Express Car Wash for the Business Beautification Award for October 2013.
Baird Borthers express Car Wash is located at 116 Early Blvd. and is not your average car wash. They prefer to do things differently. Baird Brotehrs utilizes both water and...Read More »
---
Posted on November 1, 2013 by admin
Going All-Out in Austin
By Christopher Crawford and John Diehl
Palms Car Wash has become an institution in Austin, TX, proudly serving the community for more than a decade at numerous locations spread throughout the city. As one of the fastest growing metropolitan areas in the country, and...Read More »
---
Posted on November 15, 2009 by admin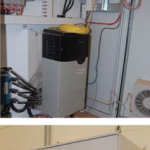 WRITTEN By Wendi Winters
There are more benefits than a lowered electricity bill.
We'Ve Retrofitted All Our Washes And We Won'T Build A Wash Without One," Declared Chip Hackett, Owner Of Four Exterior Express Ultra Car Wash Locations In The Atlanta, Georgia, Area. Clearly, Chip hackett is hooked on vFDs—variable Frequency...Read More »
---
Posted on November 11, 2009 by admin
Central Vacuum Systems for the Express Exterior Wash: Auto Laundry News
By Steve Tucker
AutoVac Industrial Vacuum & Air Systems
Like it or not, express customers have come to expect free vacuums. Now, more than ever, car wash owners need to manage costs and maximize earnings.
Central vacuum systems offer carwash owners a...Read More »
---
Posted on February 15, 2009 by admin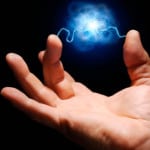 Harnessing electricity costs is an overlooked and misunderstood opportunity
By Gary Dennis
The carwash industry, like all retail, is experiencing a signifi- cant reduction in consumer demand. The depth and breadth of this downturn is anyone's guess. In order to prosper in this environment, operators must pay particular attention to opportuni-...Read More »
---
Posted on October 1, 2007 by admin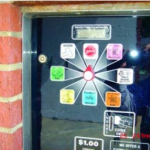 By Steve Tucker
For decades full-serve car washes have enjoyed the benefits of central vacuum systems — powerful suction, very low maintenance costs, minimal downtime, and extreme durability. Recent developments in equipment...
Read More »
---