Harnessing electricity costs is an overlooked and misunderstood opportunity
By Gary Dennis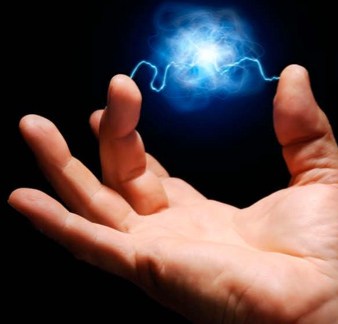 The carwash industry, like all retail, is experiencing a signifi- cant reduction in consumer demand. The depth and breadth of this downturn is anyone's guess. In order to prosper in this environment, operators must pay particular attention to opportuni- ties to permanently reduce operating costs.
For years, operators have been focused on water conservation due to the environmental and economic impact, but now we must look at another, often overlooked and misunderstood resource used in production — electricity.
I admit that until recently I understood very little about electric- ity costs. It was merely a necessary production input, and I was at the mercy of the electric company to provide it. We tried to manage usage at the margin but that was about it. If you're like me, you focus much more on other inputs, such as labor, water and chemical costs.
In analyzing our electrical usage, I observed a very basic, but meaningful, fact. Approximately 75 percent of the electrical horse- power in our washes is involved in the movement of air; either blowing air through our dryers or pulling air through our vacuums. I also observed that we often turn our vacuums on and they run at full speed, regardless of whether we have two customers or 20 in the vacuum area.
I also wondered why we used up to 180 horsepower in our blow- ers during 95-degree summer heat just like we did during the damp winter months. We also use the look-back feature to keep the blowers operating if another vehicle is in the tunnel. While this may reduce the peak load of starting the blower motors, it is inefficient to have blower motors running at full speed when there is no car to dry.
When it comes to moving air, there is an important law of physics. The power required to turn a centrifugal fan is a cubic function of its speed. Put another way, if you slow a centrifugal fan from 100 percent to 80 percent, the power required to turn that motor doesn't fall by 20 percent; it drops by 50 percent! If you slow the motor to half speed, the required energy drops by 80 percent!
Think about it. How often do you have centrifugal fan motors run- ning at full speed to meet less than full demand? What if you could tailor capacity to meet demand?
We have invested significantly in installing variable frequency drives (VFDs) on our vacuum motors and are in the process of doing the same on our blower motors. Imagine a situation where the vacuum pressure is dynamically changing to meet demand. Through the use of transducers to measure and communicate system pressure to the VFDs, we are able to create constant vacuum pressure regardless of the number of users.
As a result, our vacuum motors continuously ramp up and down based on demand and typically idle at 70 percent of capacity. When this is done seven days per week, 12 hours a day, the result is a significant reduction in our kilowatt usage, peak kW demand and a corresponding decline in our electrical costs. After installing dynamic VFDs, we have seen declines of as much as 30 percent in our electricity bills!
An investment in VFD technology is a low-risk, high-return proposition provided you choose the right application and the VFDs are installed properly. In some cases, electric utility companies may provide rebates for VFD installation.
Power management can sometimes appear to be a complex and overwhelming task. However, the returns on investment are signifi- cant, permanent and increase over time as rates increase. Following are some important points to consider when analyzing the potential savings of a power management program:
1. Kilowatt costs have increased significantly in the past few years and double-digit increases are projected in the future.
2. Your electric company may have placed you on its most com- mon plan. Check to see if there is an alternative plan that better suits your business. In one instance, we cut electricity costs by 30 percent just by changing our rate plan.
3. Make sure the VFDs have a means of providing continuous and dynamic feedback and are designed to work with your vacuums and blowers. Not all VFDs deliver the same result.
4. Make sure your distributor understands the proper opera- tion of VFDs. I have heard negative feedback on VFDs only to find that due to an improper installation the VFDs were not working at all.
5. It is important to understand the difference between total kilowatt hours and peak kW. Typical rate plans charge for both.
6. Electricity rates vary greatly between summer (June to September) and winter (October to May). It also is important to understand that certain days and certain times during the day carry much higher rates than others.
Gary Dennis is owner of Ultra Car Wash and president of the Georgia Coalition of Car Washes. For more detailed information on power management or if you have specific questions, Gary can be reached at [email protected].